Ubi Consistam

2018 - Media:

Enamel on plaster, 5 X 8 X 1 inches and 3 x 5 x 1 inches.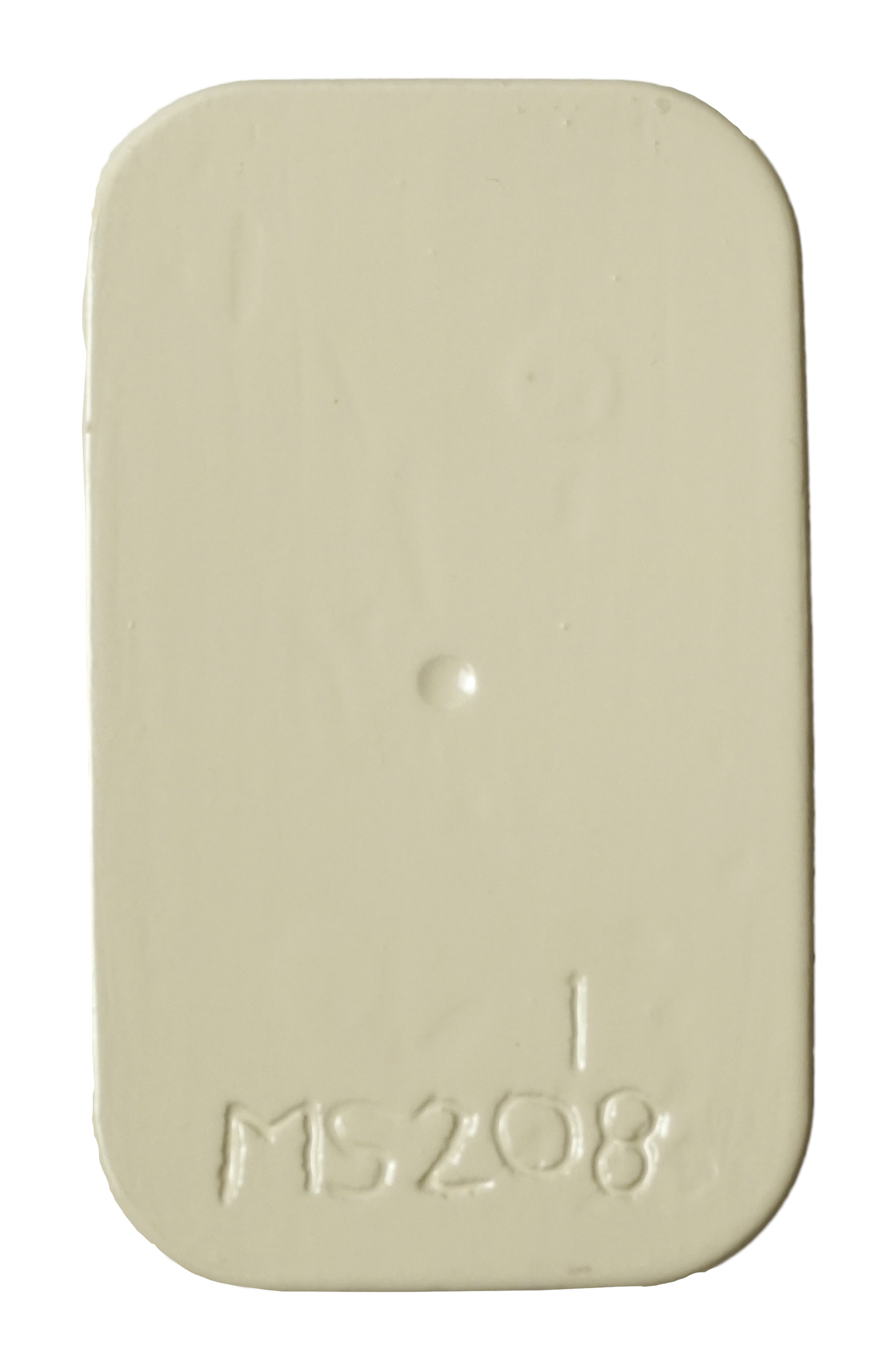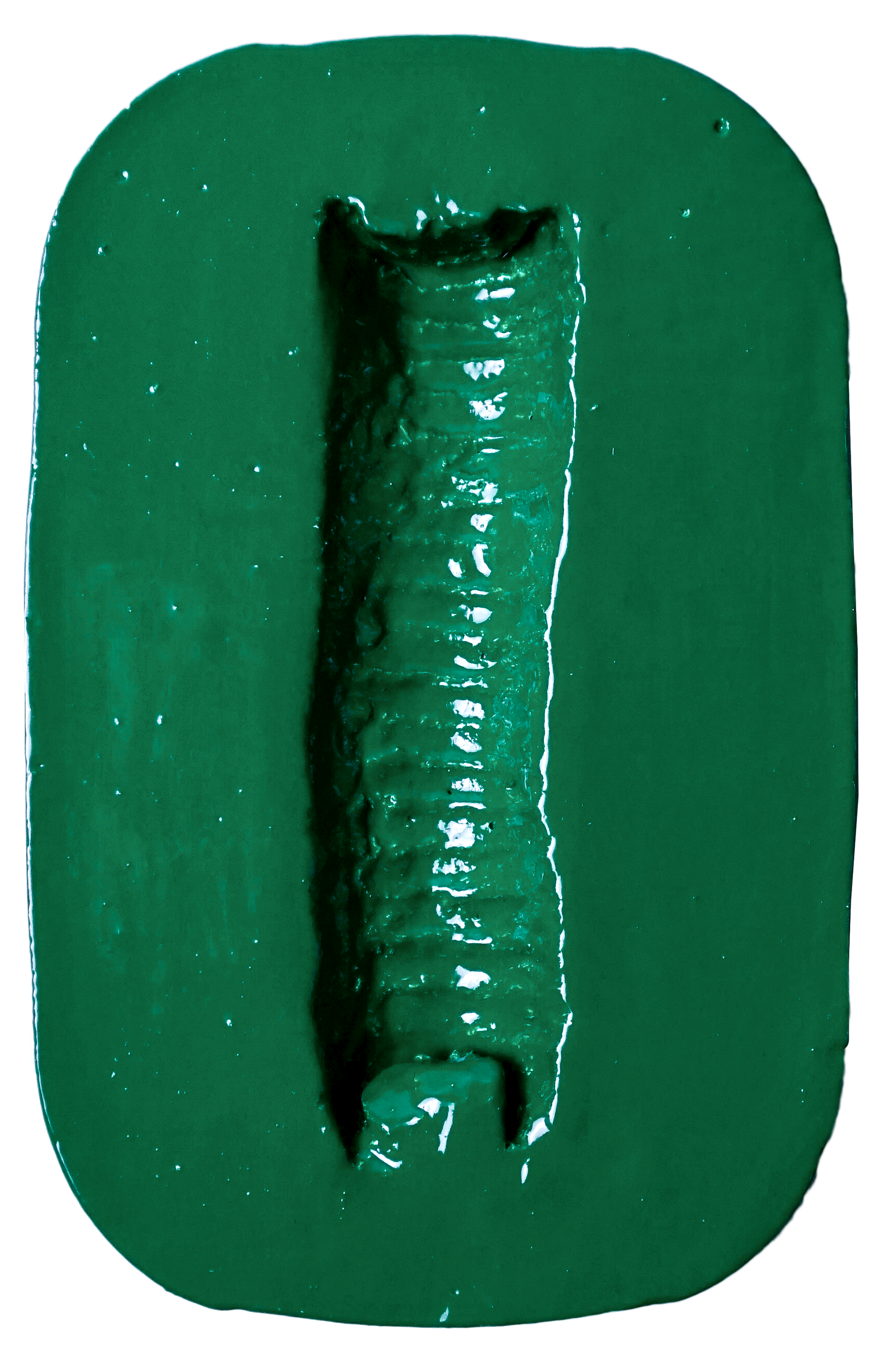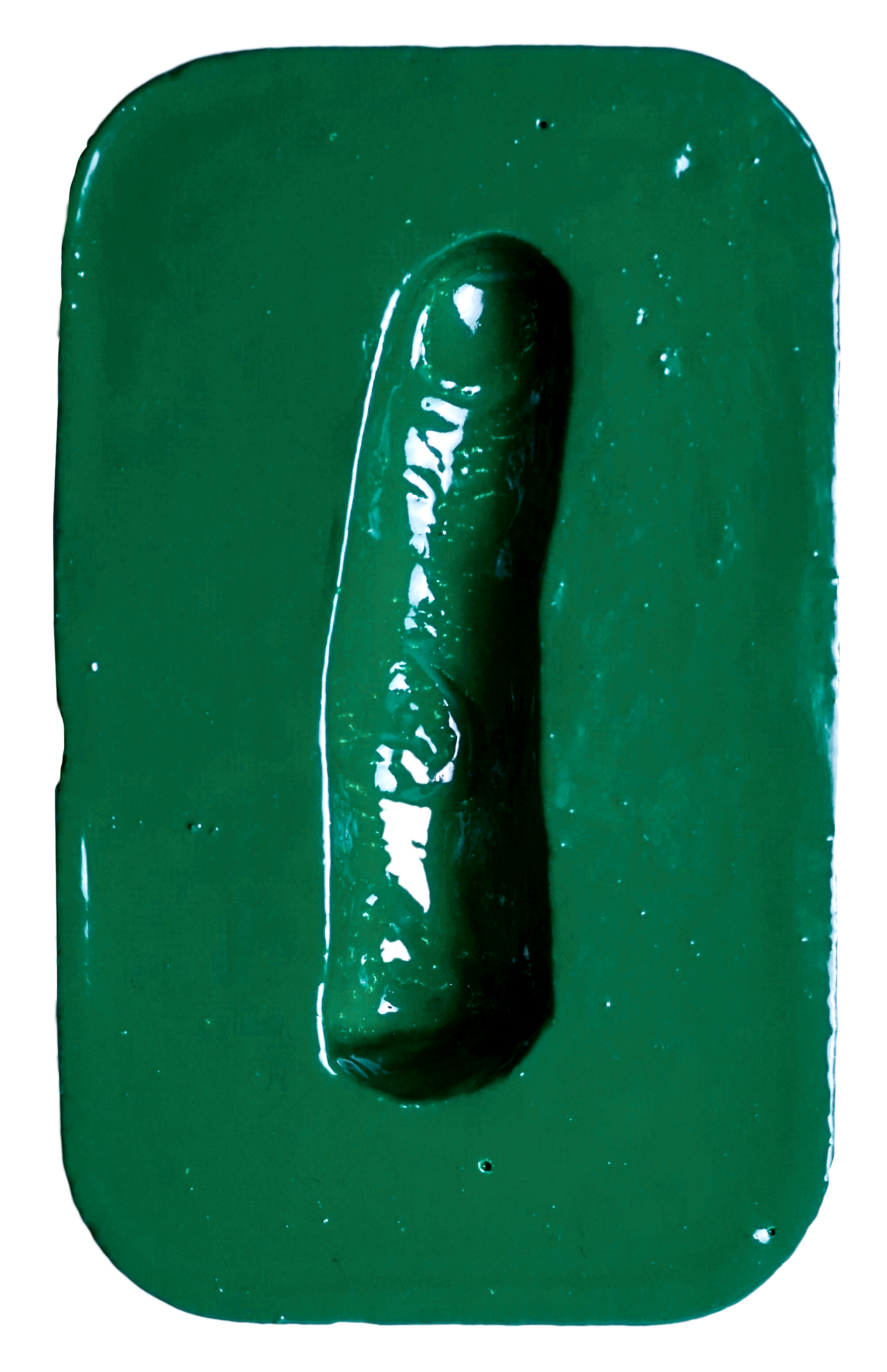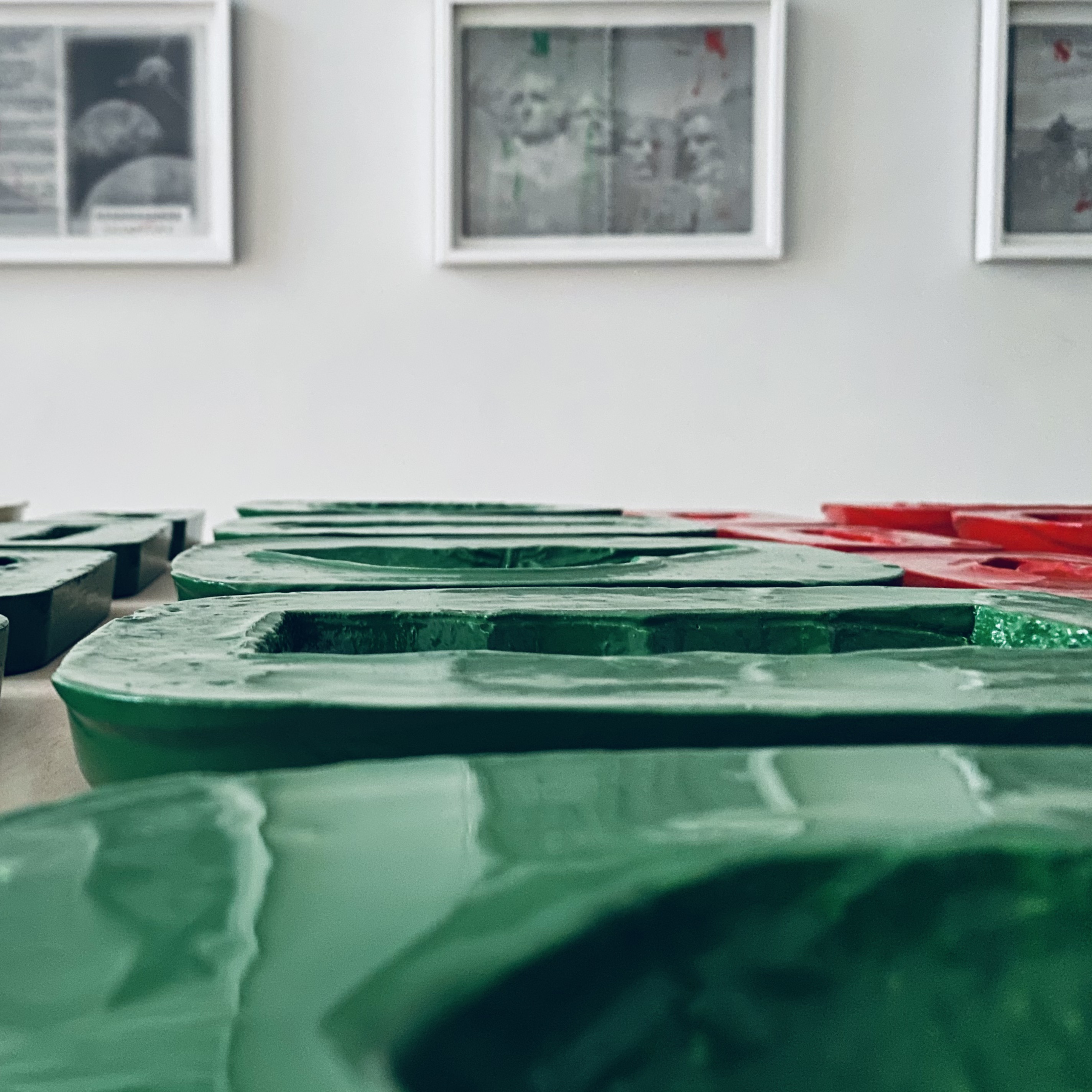 Ubi Consistam means stable point, and it is part of the phrase Archimedes allegedly uttered after discovering the law of the lever. It is used to express the idea of a stable location, a foundation, and has evolved to describe, in its psychological sense, an existential position and a search for self-identity.

The work in this catalogue includes thirty small sculptures, divided into two series, Organs and The Five Senses.

Organs
The series Organs represents the trace of five human organs: the brain, the trachea, the liver, a tract of the intestins and the heart. Every sculpture measures 5 x 8 x 1 inches.

The Five Senses
The series The Five Senses, represents the touch, the taste, the sight, the hearing and the sense of smell through the negative space of a finger, a tongue, two eyes, a ear and a nose. Each of these sculptures measures 3 x 5 x 1 inches. Both series are done in the colors of green, white and red.